Overview
Agents' Mutual represented an industry challenger movement, born from widespread agent dissatisfaction with the two existing major portal groups, Rightmove and ZPG.
Both groups were felt to be using their strong positions relative to their agent customers to impose significant price increases for their portal services.
Rightmove has referred to a monthly ARPA (Average Revenue per Advertiser) of £2,500 as a "realistic medium/long term goal" (source: Liberum analyst report, June 2016).
Zoopla has also referred to an intention to raise ARPA considerably. PropertyIndustryEye quoted a City analyst on 11 June 2014: "Mr Chesterman also stated that it was their intent to increase ARPA (Average Revenue Per Advertiser) by 50% over the next 3-4 years, although some of this will come from selling data."
Our key proposition remains the creation of an agent-backed, full-scale property portal to disrupt what is otherwise a duopoly by offering a premier search experience to property-seekers whilst charging sustainably fair prices to agents.
It is agents who provide the majority of revenue for property portals and it is also agents who provide their most valuable content.
OnTheMarket has already established itself as the UK's third largest, and agent-backed, UK residential property portal provider in terms of traffic. We are increasing our marketing budget to up to £25 million per annum for the first two years to raise the profile of the OnTheMarket.com brand and continue to build our consumer audience and agent listings.
The One Other Portal rule is no longer a requirement for agents entering new listing agreements.
Agents tell us that leads from OnTheMarket.com are high quality because we are attracting genuine property seekers to the site – see what our agents are saying.
Act now to support an agent-backed portal
To find out more about listing at OnTheMarket.com, please contact info@onthemarket.com or call 0808 120 2877.
Lines are open Monday to Friday: 9am – 5:30pm. A member of our sales team will be very pleased to contact you.
*
Agents specify exclusivity and are committed to accuracy under terms of use. See
www.onthemarket.com/newandexclusive
Testimonials

Mark Olsen Purbeck Property
Sales & Lettings
Wareham
March 2019

We found that for the last quarter of 2018, OnTheMarket supplied three times more sales leads than Rightmove. Lettings performance has also been very strong, with more leads coming from OnTheMarket than from Rightmove.
We have recently signed a 12-month contract with OnTheMarket after its high performance.
Our industry has needed an agent-backed portal for a while. It is nice to see that the money we are spending with OnTheMarket is being spent on advertising and promoting the portal which is paying dividends with the leads we are receiving.
---

Sally Knights Albion Sales and Lettings
Northampton
March 2019

We have been listing with OnTheMarket for the last year and have just signed a three year contract. To ensure we are getting the best value for money, we have cancelled our Rightmove subscription - we also list with another major portal.
We have been pretty impressed with the leads provided by OnTheMarket and many have led to completed transactions.
Our industry has been too beholden to Rightmove and that's why it has been able to continue raising its prices. We are paying more in fees each month than we are for our office rent so it's high time there's an industry disruptor. Estate agents are now able to make a stand against the endless increases in price so agents thinking about removing their properties should just do it - there will be life after Rightmove.
---

Adam Lewin Reading Lettings
Berkshire
Reading
March 2019
OnTheMarket is a breath of fresh air in what was a previously one-sided market. The number and quality of enquiries we have recently received via OnTheMarket have far surpassed those of Rightmove.
---

Gary Jones Premier Lettings
Petersfield
Hampshire
February 2019
We are now getting more leads from OnTheMarket than we are from Rightmove which is a really excellent performance. We have listed with OnTheMarket since 2016 and are paying customers.
We are among the agents who pay more for Rightmove than we do for our office rent and the fees have just gone up again. I am delighted that OnTheMarket is now competing against Rightmove. We would like to operate without it, that's our goal. We do not list with Zoopla.
If our lead levels remain as good as they are now from OnTheMarket, we see that in the next few months we'll be able to move towards making OnTheMarket our main portal provider.
---

Philip Norgan Martin Kemps
Aylesbury
Sales and lettings
February 2019
We have been with OnTheMarket since the beginning as Silver Members and list with Rightmove and Zoopla but OnTheMarket provides the best value for money by a country mile.
Lately the quantity of leads from OnTheMarket has been outstripping Rightmove across both sales and lettings.
We advertise OnTheMarket, we have all of the window stickers up and we push it as hard as possible to consumers.
We support the idea of an agent-backed portal 100%, we have been held to ransom for too long by Rightmove - I think that times are changing and more agents are beginning to think they don't need it. I can see this becoming a trend and one that will continue.
---

Carolyn Delaney Beech Properties
Liverpool
Sales and lettings
February 2019
We have listed with OnTheMarket for more than six months and have found that the level of enquiries it provides are generally on a par with Rightmove. Recently, there have been days when the number of OnTheMarket's leads have surpassed Rightmove's.
There is a lot of disenchantment with Rightmove among agents, we know they intend to put up our prices during what is bound to be a tough year for many of us. There is the lettings fees ban coming so many agents will have to find income from elsewhere to plug the gap, so I think agents will soon come to a crunch point with the portals.
There was a point when vendors expected agents to list with Rightmove but that was before OnTheMarket came to the fore - maybe that's changing.
If OnTheMarket can continue to deliver a good level of leads for a fair tariff then we will be happy to continue listing with it.
---

Terry Holmes Director
Beresfords
Essex, sales and lettings
17 branches
February 2019
We are very happy with OnTheMarket's performance because the volume of leads has been increasing significantly over the last 12 months and we think the quality of the leads is very good too. We assess the portal leads on a monthly basis and have found that the gap has narrowed significantly between the number of leads that Rightmove provides and those generated by OnTheMarket - there's little to choose between the two now.
We have been launching some of our properties as 'New & exclusive' and found this generates a very good number of leads. Beresfords is a big supporter of OnTheMarket and has been listing with it since it launched in 2015. We heavily promote the portal at every opportunity including dedicated email campaigns and via our high volume e-newsletter where we use relevant and informative market comments that OnTheMarket have supplied.
OnTheMarket is the best opportunity that agents have to take back some control of their portal costs. Put simply, there is a lot of criticism about these fees increasing and OnTheMarket is the only viable alternative to this, it is the only way we will be able to break the stronghold of Rightmove. OnTheMarket's new advertising campaign is memorable and the portal is working for us - this is its moment!
---

Ross Young Belvoir, Edinburgh
Sales and Lettings
January 2019
We joined OnTheMarket in May last year and it has been performing very well for us. We get more phone call and email leads from OnTheMarket than we do from Rightmove. OnTheMarket is also providing more sales leads than Zoopla.
The quality of leads from OnTheMarket is generally quite high.
We'll remain with OnTheMarket as long as it is generating good leads and the fee remains fair. We like the OnTheMarket platform and support the idea of an agent-backed portal. The market needs a portal which isn't focused solely on increasing prices.
---
Simon Cooper Partner
Stags Estate Agents
21 offices across Cornwall, Devon, Somerset and Dorset
January 2019
OnTheMarket leads now comprise over 40% of the email leads we receive from the two portals we are on (Rightmove and OnTheMarket), so we are very pleased with how they are performing.
---

Rob Sargent
South London and North Kent
Multiple Offices
Sales and Lettings
January 2019

OnTheMarket's lead supply on sales is strong and represents about 30% to 35% of Rightmove's volumes. Interestingly on residential lettings, OnTheMarket has recently been outperforming Rightmove.
---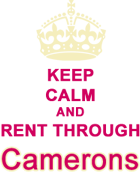 Aleina Cameron
Camerons
One office, lettings
Bournemouth
January 2019

I joined OnTheMarket in March last year and I have recently signed up for another three years because I'm more than happy with the leads it provides.
I was a customer of Rightmove's for over 10 years but the recent price increase of 20%, which put the monthly fee up to £900, was too much so I cancelled. Annually, that's more than I pay for my office rent. I refuse to be dictated to by Rightmove. I still list with Zoopla.
I don't believe my business has suffered as a result of cancelling my Rightmove subscription - we've rented out a good amount of properties this month.
---
Mike Jones
Managing Director
Michael Jones & Company
Seven offices, sales and lettings
Sussex
December 2018

We joined OnTheMarket in November 2018 and we didn't expect such a high level of leads across all of our offices. We are really pleased!
Our Worthing office reported that they opened with five leads from OnTheMarket and none from the other portals. Overall, OnTheMarket is already performing as well as Zoopla for us.
So far, we are very happy and think the portal has provided us with some high-quality enquiries.
---

Antony Richards
Antony Richards Property Services
One Office, Lettings
Penzance
December 2018

We joined OnTheMarket in May and we have been very pleasantly surprised by the number of leads we have received. We are doing all we can to push the portal and we are releasing our properties to it exclusively for 48 hours. We have also been impressed with the quality of the leads generated by OnTheMarket.
OnTheMarket has become a viable alternative in the property portal market giving us the chance to review our strategy. The effectiveness of OnTheMarket coincided with Rightmove unilaterally increasing our monthly payment by over 50% in 13 months. The decision to cancel our subscription was made all the more easier knowing we had a safe back up. Amazingly Rightmove renegotiated a much reduced fee when we proved it was being outperformed by other portals - including OnTheMarket.com. Proof that the market is now clearly much more competitive if the market leader is willing to renegotiate.
We are 100 per cent behind the idea of an agent-backed portal and we want to see it become a market leading portal which is on the side of its agent customers.
---
Carl Hall
Hall Properties
One office, sales and lettings
Darlington
November 2018

The level of leads supplied to us is not far off 50/50 between Rightmove and OnTheMarket, and there have been some weeks when lettings leads from OnTheMarket have overtaken those from Rightmove.
We pay £1,200 plus VAT each month for Rightmove and that's four times what we pay for our office rent. We are not listed with Zoopla and are a Gold member of OnTheMarket. Every agent should have the chance to become part of OnTheMarket and if they're not already on board, they should be! Hopefully it will become the dominant portal and agents can regain some control over their costs. Rightmove is well overpriced, we would love to come off and see this as a medium term goal.
To ensure OnTheMarket continues to grow, agents have to help to raise its profile. We heavily market OnTheMarket, we tell vendors about it and we tell those who come to us for more details about a property or to arrange a viewing. We've also added a link from our website to OnTheMarket. It's our business so we need to make sure it's promoted and people use it.
---
Ben Thomas
SA Property
One office, sales and lettings
Swansea
November 2018

We joined OnTheMarket in August and I've been very pleased to see the levels of leads which have been generated and their quality. We have received valuation requests as well as sales and lettings viewings.
We removed our properties from Rightmove in July after their price increases became beyond shocking and we were paying almost £1,600 per month. We were only receiving around 10 leads per month so it wasn't value for money. Even with the leads provided, we found that they were often duplicated and didn't generate business. We haven't suffered at all and now we're saving money, we're able to spend it in other areas to market properties. This gives us the chance to be a little bit different to other agents. There is a belief that an agent has to be on Rightmove but that's not true. We have always believed that if someone is genuinely looking for a new home, they will find it without Rightmove.
We've been strongly advertising OnTheMarket, we have the stickers in our windows, the open/closed sign on the door and we have the TV advert playing across four TV screens every two minutes. As long as OnTheMarket's fee remains fair, we will continue to use it.
---
Shaun Mellor
Shaun Mellor Property
One office, sales and lettings
South Leeds
November 2018

I have listed with OnTheMarket for just two months and we are getting 60% of our leads from OnTheMarket and 40% from Rightmove. More importantly, the conversion rate is better than Rightmove's.
In September, I downgraded to the essential package with Rightmove and it has not made a jot of difference. I'm a small independent agent in South Leeds and OnTheMarket is working for this part of the world. If OnTheMarket continues to deliver on its marketing, I see no reason why I'll need Rightmove in the near future.
---
Mark Phythian
Director
Complete Residential Lettings
Coventry
One Office
November 2018

We went live with OnTheMarket on 13 September and we've had over 150 leads so far which is very good and I'm pleasantly surprised.
We were listing on all three portals but Rightmove's arrogance has astounded me and after relentless price increases - the latest one for 12% which is way above inflation - I've cancelled my subscription.
I am one of the agents who has been paying more to Rightmove each month than I do for my office rent. With the latest price increase, it would be double my rental cost and that's unacceptable. There is a perception that agents have to be on Rightmove but we run our own businesses and make our own decisions, we don't have to be dictated to by anyone.
We must make a stand and no longer allow Rightmove to bite the hand that feeds them.
If OnTheMarket's fees remain fair to agents then I will remain a loyal customer. An agent-backed portal is the only way to regain control.
---
Joseph Gervin
Liverpool Property Solutions
Sales and lettings, one office
November 2018

Since last month we no longer list our sales properties with Rightmove because the sales fee (around £1,600 a month plus VAT) was too high to justify. We are still listing our lettings properties with them and list both sales and lettings with OnTheMarket.com and Zoopla.
Ninety per cent of our business is lettings but the Rightmove fee for our sales properties plus VAT was more than we would pay a negotiator including their commission.
We don't believe our business has suffered as a result of our decision. OnTheMarket's leads are good quality because they are often viewing requests.
Other agents thinking of leaving Rightmove should bite the bullet. With OnTheMarket's agent-backed strategy, it means there is a portal which is now offering a fairer fee for agents. As long as that stays the case, we're sure we'll retain OnTheMarket.
---
Iain Bainbridge
Kendal
One Office, sales and lettings
Gold member of OnTheMarket
November 2018
I resisted using Rightmove for many years but after succumbing for 12 months, I have already made the decision to leave because I can no longer justify the cost of £1,200 per month.
I am one of the agents who pays more to Rightmove per month than I do for my office rent which is around £800 per month.
I am no longer using Zoopla and am now using only OnTheMarket.com. The leads I receive from OnTheMarket are good quality and they tend to be from more discerning and well-informed buyers. I am fully behind the idea of an agent-backed portal because it is the agents who gain the instructions, provide the property photographs and upload data to the portals. The service and leads provided by a portal aren't enough to justify £15,000 each year which is the cost of my annual Rightmove fee.
---
Edward Hartshorne
Blenkin & Co
One Office, York
Sales Only
October 2018
We are huge supporters of OnTheMarket's 'New & exclusive' because it often leads to a surge of enquiries in the first 24 hours of the property going live. Buyers are getting increasingly savvy and aware of the 'New & exclusive' concept, and the leads are usually high quality and, more often than not, effective.
Last week, we launched a property as 'New & exclusive' and we immediately received three phone calls - fantastic. There have been periods when we have received more leads from OnTheMarket than Rightmove.
We think it is vital that OnTheMarket encourages all estate agents to list their new instructions as 'New & exclusive'. This is the portal's trump card for ensuring consumers have an overwhelming reason to make the website their first port of call. It's a very effective USP.
Increasing numbers of estate agents are coming round to the view that they cannot be beholden to Rightmove and Zoopla forever. The signs are that we might well be reaching a tipping point. OnTheMarket is the only agent-backed portal and it's in all our interests to make it a market leader.
---
Kathleen McIntee
Sales
Scotland
September 2018
As a result of listing properties exclusively with OnTheMarket for 48 hours, we see a rise in demand for viewings of those properties from prospective buyers who don't want to miss out. In May, June, July and August, we received more enquiries from OnTheMarket than from Rightmove.
We like the layout of the 'New & exclusive' listings which display extra pictures because they are easily visible to buyers. The profiles also look great when we share them on social media.
As an additional way to promote the portal, we also advise buyers to set-up property alerts with OnTheMarket.com.
As agents, we support the concept of an agent-backed portal and we have been impressed with how quickly OnTheMarket has become better known among buyers in recent months.
---
Neil Woodhead
Castle Estates
Inverclyde
One branch, sales and lettings
September 2018
We were surprised at the number of leads generated by OnTheMarket at first.
Overall, the majority are very good quality and we receive more from OnTheMarket than from Zoopla. We find OnTheMarket gives us a similar level of enquiries as Rightmove.
We began listing in June and the portal is working for us.
---
Pauline Valenti
Webbs Estate Agents
Croydon
One branch, sales and lettings
September 2018
We joined OnTheMarket about six months ago and the leads have increased over time.
Recently, we were really excited to see that in 12 hours, we had about 12 email leads from OnTheMarket for four properties, (sales and lettings) which was more than the other portals had generated.
I think the extra exposure from the TV advert has created a lot of interest in OnTheMarket and it's great to see the portal expanding so fast and providing us with such high levels of leads.
---
Robin Davie
Blair Cadell Solicitors
Edinburgh
One office, sales and lettings
September 2018
Right from the word go when we joined in January 2018, we have had good quality leads coming in from OnTheMarket and there are lots more of them than we expected.
OnTheMarket provides us with around 35% of our portal leads, this is more than Zoopla. We also list on ESPC but not Rightmove.
We think the idea of an agent-backed portal is a very good one. It is about time portals focused on agents. We also very much like the layout of OnTheMarket, more than Zoopla.
---
Robert Scott-Lee
Chancellors
Group Managing Director
50+ branches
Southern England and Wales
August 2018
Since joining OnTheMarket in February with a 5-year partnership agreement to list all of our sales and lettings properties at OnTheMarket.com, we have been assessing the value the portal provides for our branch network.
We have been impressed by both the quality and the increasing quantity of leads. The portal has delivered value that has exceeded our expectations.
In particular, we have been impressed by the proportion of "unique" leads which OnTheMarket provides us. Our analysis shows that approximately two-thirds of the email leads are from a new, discrete audience of property-seekers rather than duplicating those from other portals. The leads tend to be of high quality from qualified and serious people actively in the market and ready to move.
---
Andrew Sanderson
Director
One Office, Barmouth, North Wales
Sales and wealth management
August 2018
We choose to list our properties at OnTheMarket.com as 'New & exclusive' for three days ahead of Rightmove.
Vendors need to have an understanding of exactly when their property will be launched on which portal. We explain to vendors that as a result of our marketing approach, their property will get priority advertising with a bigger advert at OnTheMarket.com first. The feedback we have had has been positive.
We then also use 'New & exclusive' to encourage buyers to look at OnTheMarket first for our latest properties. We believe that this helps our clients by targeting the most serious buyers in the first crucial phase of our marketing activity. It's also a great way to support the portal as it continues to grow in a fiercely competitive market.
We have been noticing a rise in the number of OnTheMarket enquiries, as public awareness continues to grow. If the portals market is to change for the better for agents, OnTheMarket needs to succeed, so agents must support it now.
---
David Leake
One Office, sales
Goole
August 2018
We consistently get more good quality leads from OnTheMarket than from any other portal and believe a key factor in this is that we launch all of our properties exclusively at OnTheMarket 72 hours before all other portals. This proves to us that consumers follow the newly marketed properties and aren't necessarily loyal to any particular portal.
The leads from OnTheMarket are of a much better quality than those provided by the other portals. The customers who come to us via OnTheMarket return our calls and want to view properties, whereas some of the leads from other portals are irrelevant and fail to deliver.
We are 100 per cent committed to an agent-backed portal. Already, OnTheMarket has added competition to the market and it's great to see it growing so fast. My business is a family run independent estate agent and we need to see much fairer value for money. It's now that estate agents need to come together and start fighting back. Prices have risen across the other portals just because they can.
We joined OnTheTheMarket as gold members and removed our properties from Zoopla on day one. We have no intention to return, despite their best efforts!
---
Scott Mason
Partner
Offices in Brentwood & Chelmsford
August 2018
As a direct result of launching properties as 'New and exclusive', there is a noticeable spike in leads which are generated by OnTheMarket - the bulk of which come into us during the first 24 hours. The quality of these leads is excellent because they are often from serious buyers and tenants trying to go through the front door before the competition.
---
Emma Hughes
Weymouth
One office, sales and lettings
July 2018
We joined OnTheMarket in May and can honestly say that we have been very pleasantly surprised by the number of leads it has generated for us.
At this stage, for us it feels as though OnTheMarket is a serious competitor to Zoopla, however, we believe OnTheMarket's leads are of a better quality.
We would like to see the concept of an agent-backed portal thrive to be a serious competitor to Rightmove.
---
Guy Gittins
Managing Director
34 branches, sales and lettings, London
July 2018
OnTheMarket.com provides our 34 London offices with high quality leads and the volume of these leads has been increasing steadily, especially since the company's admission to AIM. We hope OnTheMarket.com will continue its impressive growth and build itself into a market-leading position.
---
Sean Jones
Stockton-on-Tees
One branch, sales and lettings
July 2018
In recent months, the leads we received from OnTheMarket outpaced those provided by Rightmove. Each day, we received around four to eight leads from OnTheMarket compared with just two a day from Rightmove.
With the latest price hike of 39% presented to me by Rightmove, I worked out that each viewing request cost over £90 which was too much, so we removed our properties in May and rejoined Zoopla. When it comes to selling itself, Rightmove pushes its number of visits to the entire website but for agents, it's the number of genuine leads which are generated which is important. I was only receiving about 60 leads a month from Rightmove and believed the quality was poor. Most people only wanted more information which was already on the website. As agents, we need to analyse portal leads and remember it's not just about the number provided, it's also about the quality.
It's untrue that agents need Rightmove to survive. There is a certain fear factor at play but I've not had a single complaint from a vendor or a landlord that I don't advertise on Rightmove after I explained the lack of enquiries.
Now is the time to support a portal that is majority-owned by estate agents. Competition is needed in any industry to ensure customers get a fair deal. It is no mean feat to take on the market-leading portals and OnTheMarket has come a long way, it is providing us with an ever increasing number of quality leads and that is exactly what we want.
---
Carly O'Brien
Marketing Manager
Michael Graham Estate Agents
Buckinghamshire
July 2018
Michael Graham has benefitted enormously from the coverage of many of its properties generated by the portal's in-house PR department. They have hit exactly the right targets for us including Country Life, The Guardian, Mail Online, House Beautiful and many regional publications.
The team clearly has an eye for knowing exactly which properties will make it into national publications and beyond, and we have been very grateful for their assistance. In one recent example, OnTheMarket generated more than 30 pieces of media coverage for just one property – four of which were national publications. Exceptional! Great PR for Michael Graham and for OnTheMarket – the best possible outcome for an agent-backed portal.
As an extra, it's always a pleasure to see our properties showcased across OnTheMarket's social media channels. The vendors like it and we recognise its benefits.
---
Karl Knipe
Kings Group
15 offices, sales and lettings
London, Hertfordshire and Essex
June 2018
We are receiving good quality leads from OnTheMarket and the number supplied to us has been buoyant. I have dealt with some excellent staff members and I highly recommend the portal's customer service.
I thought the leads may be duplicates but that's not the case, and I think we have gained instructions we wouldn't have otherwise had if we hadn't been listing at OnTheMarket.com.
I find it difficult to see why an agent would choose not to support OnTheMarket.com, it has substantial investment and the added competition into the marketplace can only be a good thing for estate agents and for consumers. For agents it will perform a check and balance on costs. Every industry performs better if there is competition!
We have the logos up in our windows and we understand that for OnTheMarket to move forward, it needs support from agents, so we see it as a team effort for the portal to succeed. The market is big enough for three portals to succeed and I believe will ensure a healthier and more balanced relationship is had in the future between all concerned.
---
Peter Stokes
Stokes Estate Agents, North Shropshire
June 2018
We cannot speak highly enough about OnTheMarket. We joined in March and we are really impressed. Early on, our internal reports showed that our properties were being viewed more times via OnTheMarket than other portals we used. Given the performance of OnTheMarket, we cancelled our contract with a major portal. We list our properties as 'New & exclusive' at OnTheMarket and our vendors really like the presentation of the three pictures.
We also find that people who contact us through OnTheMarket are seriously interested in a property and want to set-up a viewing.
Since joining OnTheMarket we have had one of our busiest times. We have put all the stickers in the windows and customers say it's good to see us listing at OnTheMarket.com. We have heard many comments from customers who say they like how the website is clean and precise, and I think we have gained some instructions that we wouldn't have had otherwise.
Agents need OnTheMarket in the portals market - it can only be a good thing. More competition is the only way to stop sky high prices rocketing further.
---
Noel Flint
Head of London Residential, Knight Frank
June 2018
OnTheMarket.com has gathered in strength and has made remarkable gains in terms of agent recruitment, property stock and subsequently traffic since its launch. Despite being the UK's youngest player among the three biggest portal operators, OnTheMarket has consistently provided Knight Frank with high-quality leads and we have seen their volume steadily growing, especially in recent months.
Knight Frank's properties are advertised on Rightmove and OnTheMarket.com. We originally chose "Rightmove" as our "other competing portal" when we signed up to Agents' Mutual, and even though we now have the option to be on multiple portals, our instructions are still not listed on Zoopla/PrimeLocation.
Knight Frank has a general policy of launching new properties at OnTheMarket.com between 24 and 48 hours before advertising them on Rightmove. And there are many other agents across the country who have chosen to introduce their new-to-market instructions at OnTheMarket.com in the same way. Importantly, this is a clear demonstration of why the most active property-hunters need to search OnTheMarket.com and sign up for its instant property alerts if they are looking for a new home.
As more agents appreciate the strategic importance of an agent-backed portal as a way of regaining control of their data and costs, we believe that OnTheMarket.com will go from strength to strength. It offers a search experience which our clients and applicants like and it is attracting more and more people to the website.
---
Dylan Williams
Rees Richards & Partners
One branch, sales
Swansea
June 2018

We were sceptical about OnTheMarket when it first launched but we decided to join in May this year after its reported growth. The response during our first month in comparison to other portals has been excellent. OnTheMarket has generated leads on a number of different types of property across South and West Wales, which ultimately have led to offers. Subsequently, a number of transactions are now due to complete during June.
---
Oliver Kent
Vita Properties
Sales & lettings
Central, North West London and West London
May 2018

We are receiving excellent leads from OnTheMarket.com for our sales and lettings properties. We advertise on Rightmove and Zoopla, and at this point, OnTheMarket provides us with around 30% of our leads.
The buyers who contact us through OnTheMarket are often serious purchasers which is great for us.
---
Ayesha Hart
Big Apple Estates
One office, sales and lettings
Torquay, Devon
May 2018

We only joined OnTheMarket in the last month but we are very happy with the leads already - to be honest, they have been absolutely amazing.
On some days, the number of OnTheMarket leads have overtaken the number supplied to us by Zoopla. We are not on Rightmove and it is a myth that agents cannot survive without it.
I am delighted that there is now a portal with an agent focus and it has been a long time coming. I believe it will still take time for OnTheMarket to reach its full potential but so far it has proved itself to me.
---
Mark Reynolds Director
Cooksleys
Two offices, one sales and lettings, one student lettings, Exeter
April 2018
We have noticed a big difference in lettings leads from OnTheMarket.com in 2018, they have increased and are now comparable to those provided by Rightmove.
That means more people know about OnTheMarket.com and are using the website. It works just fine for us and we have no intention of returning to Zoopla. If OnTheMarket.com continues to gather pace, we would hope to remove our properties from Rightmove within the next 12-18 months.
---
Chris Anderson Director
Anderson's
Lettings only
One office in Leicester
April 2018
We're very pleased to have enjoyed seven days of quality email leads from OnTheMarket.com.
To be all but matching Rightmove is some going! Our lead stats show OnTheMarket generated 37%, Rightmove provided 39% and our own website gave us 24%.
Marcus Parkinson Director
Lime Tree Lettings and Sales
One office, Kettering
April 2018
OnTheMarket is the industry's response against rising portal fees.
If agents want to do something about the annual increases they receive then they should support it. Currently, our Rightmove monthly fee is more expensive than our office rent by about one third - and Rightmove has a profit margin of more than 70%!
OnTheMarket is offering an alternative to the duopoly and the portal is effective at generating leads. It provides us with around 30% which is very good. It is agent-backed and I think that's the best strategy for rapid growth. If agents don't get on-board then they shouldn't complain about rising portal costs.
---