OnTheMarket is the UK's agent-backed property portal.
What's new at OnTheMarket?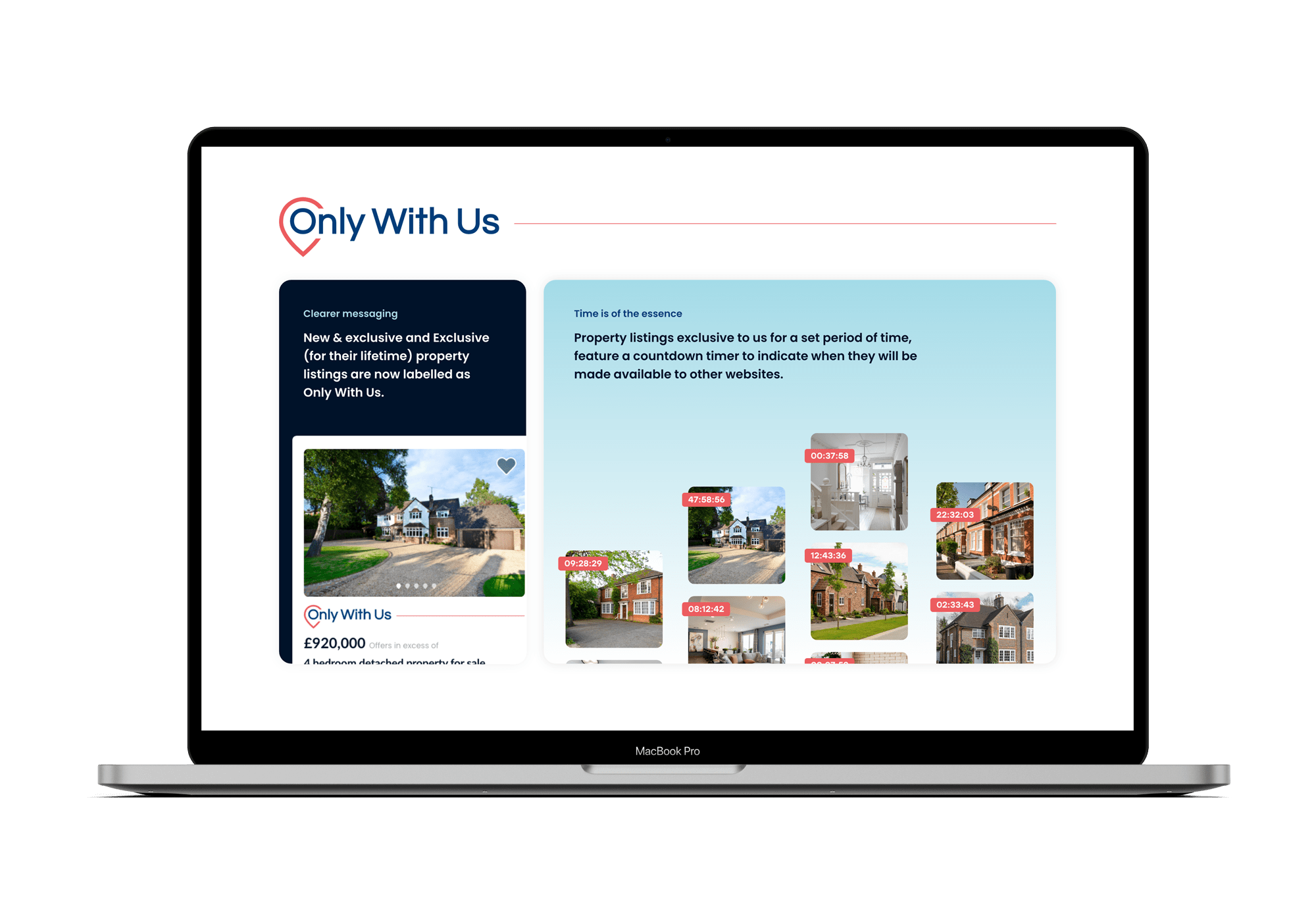 If you are interested to find out more about listing at OnTheMarket, get in touch with us and a member of our team will be very pleased to contact you.
If you have any questions relating to OnTheMarket Expert, data-feeds or other technical issues, get in touch with our support team.
What our members are saying about Only With Us...
"We've been with On The Market from the start, and one of the best features has been the use of the Only With Us tool. We get direct feedback regularly from our buyers that this feature works – it is so transparent and easy to navigate . The Only With Us tool promotes the exclusivity of the properties we sell. We cannot recommend it highly enough."
Sarah Sykes, Director
Robin Jessop

March 2022
"We've been launching properties first on OnTheMarket and our own website for years. We get masses of serious enquiries from eager buyers. Once we had so many we had to take the property off again – 47 viewings booked on the first day!"
Roger Lightfoot, CEO
Hobbs Parker

March 2022
"Just a note to say how happy we are with the Only With Us feature at OnTheMarket. We have taken to listing all our new instructions here, in the first instance, and have been getting a very good response, from high calibre applicants. Our three most recent lettings were all agreed without us having to list the properties at all on Zoopla or Rightmove! So keep up the good work - and keep spreading the word..."
Robert Cruickshank, Managing Director
Ross Hand Estate Agents
March 2022
The simple way to search for property.
Property professional website.
Investor relations, company website.
Investors and financial PR contacts