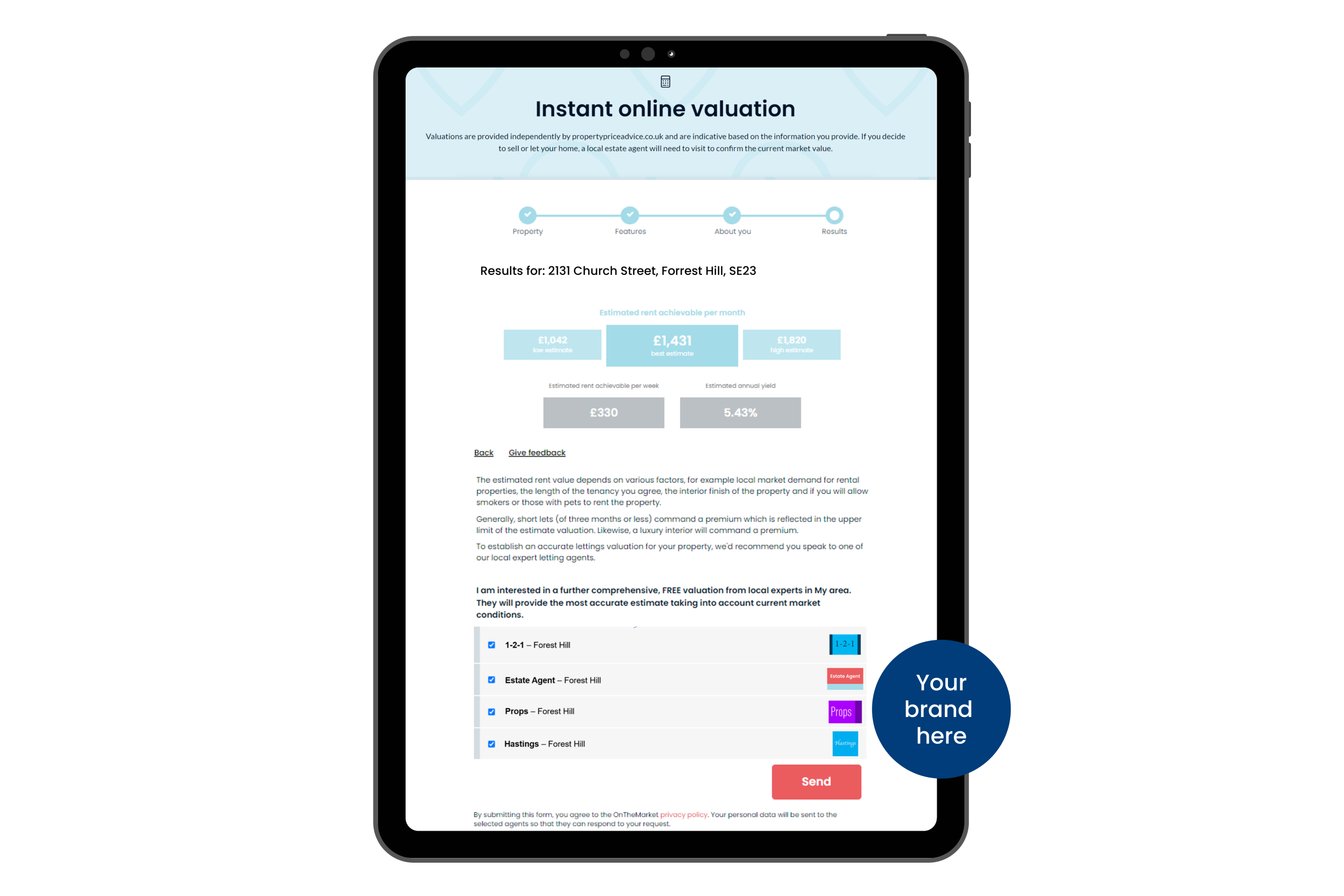 AVM Featured Agents
Branding opportunities are available within our Instant online valuation tool for sales and rentals, which means that your brand can feature on the same page as the valuation result returned to the consumer.
Find out more
Email products@onthemarket.com or call our telesales team on 0808 1202 877. Lines are open Monday to Friday 9am – 5:30pm. Our team will be more than happy to help.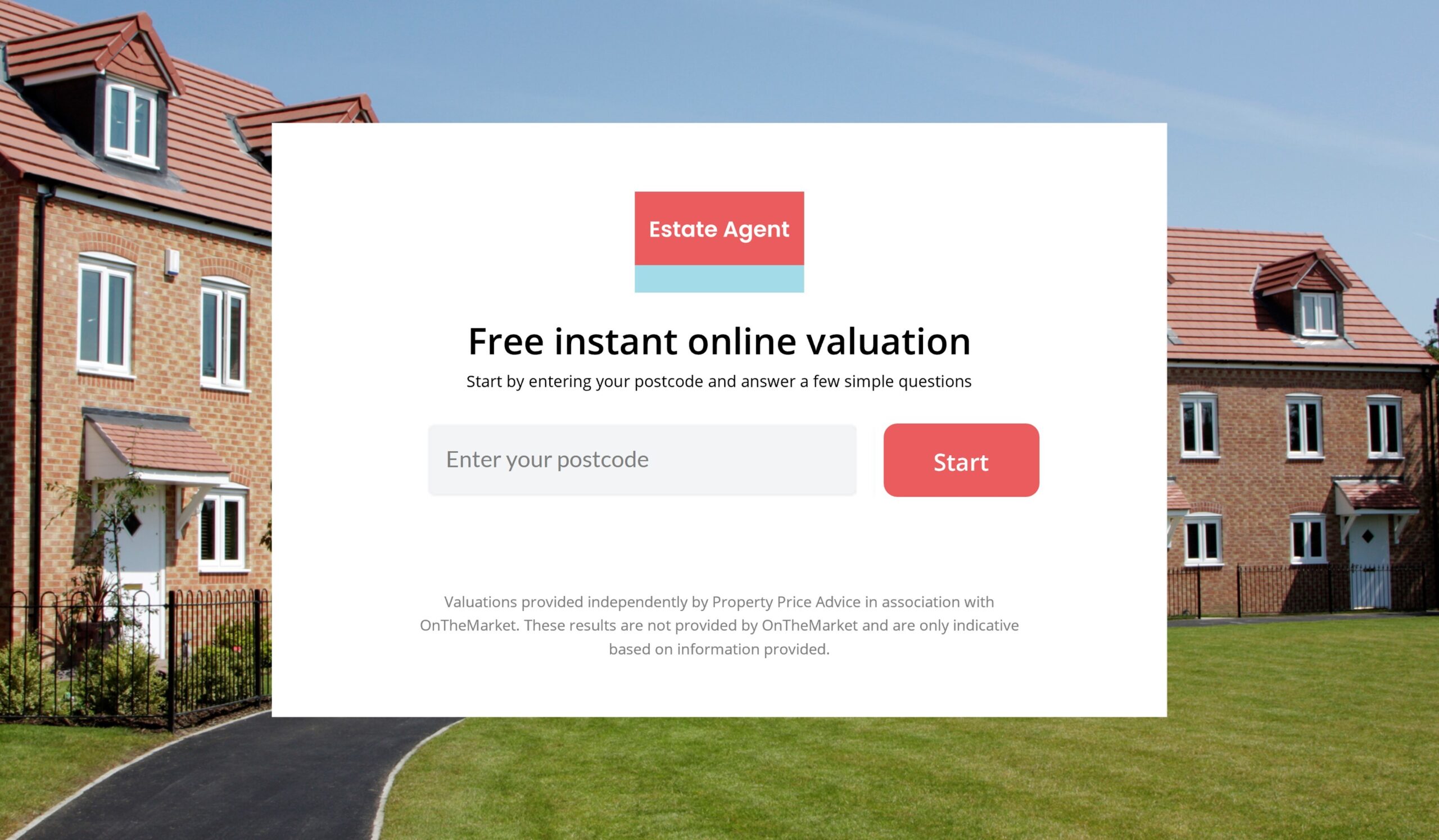 AgentVal
A free instant online valuation tool that is fully branded and easily integrated into your own website. Add our Automation Valuation Model (AVM) to your own website and personalise with your own branding. Capture prospective valuation leads to provide a richer consumer experience to your website. The user has the option to request a full agent valuation from that branch at the end of the instant valuation process.
The simple way to search for property to buy or rent.
Property professional website.
Investor relations, company website.
Investors and financial PR contacts