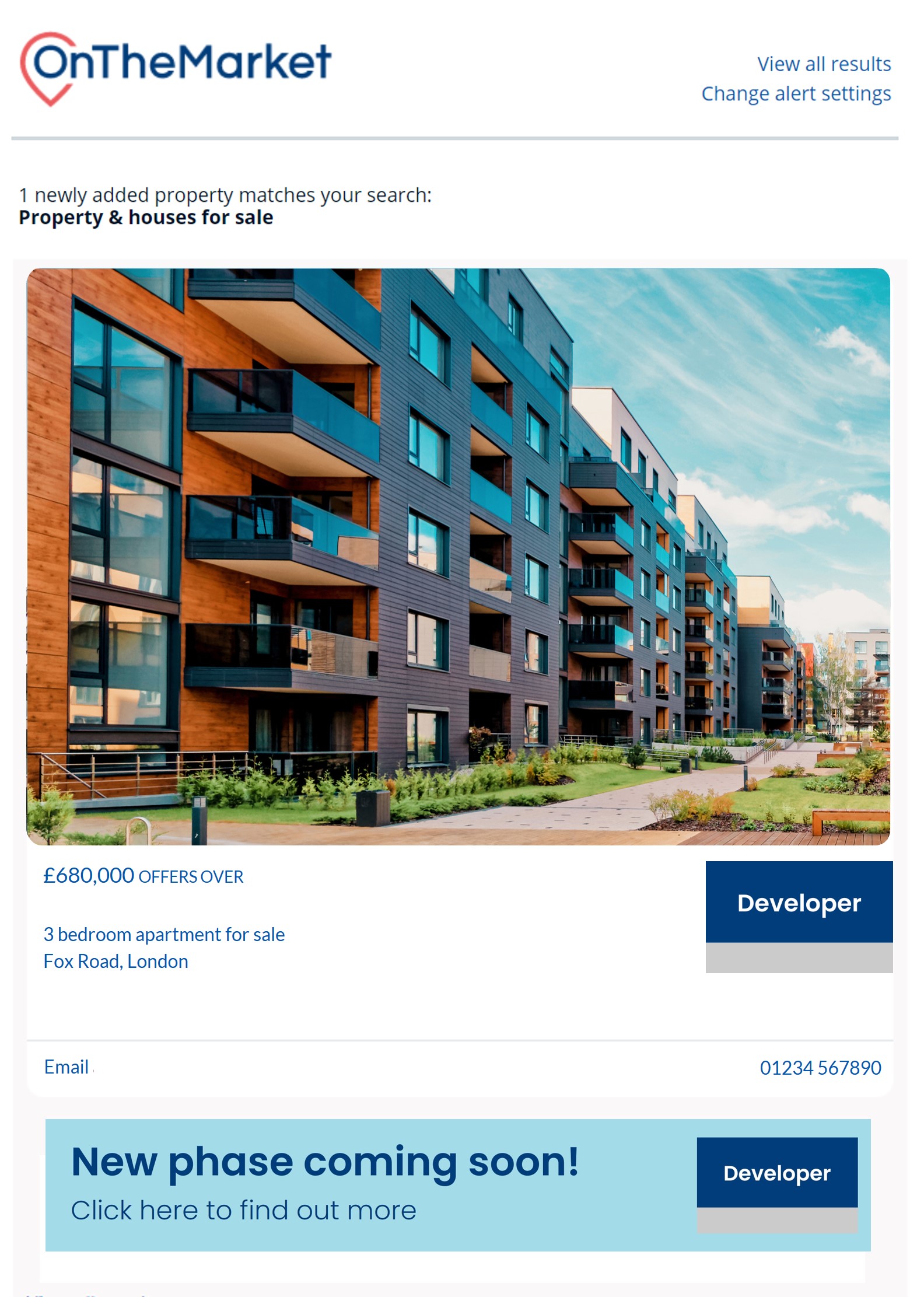 Property Alert Banners
A Property Alert Banner campaign allows you to showcase your brand and message to the most valuable and motivated audience of property-seekers who have registered to receive property alerts.
Find out more
Email products@onthemarket.com or call our telesales team on 0808 1202 877. Lines are open Monday to Friday 9am – 5:30pm. Our team will be more than happy to help.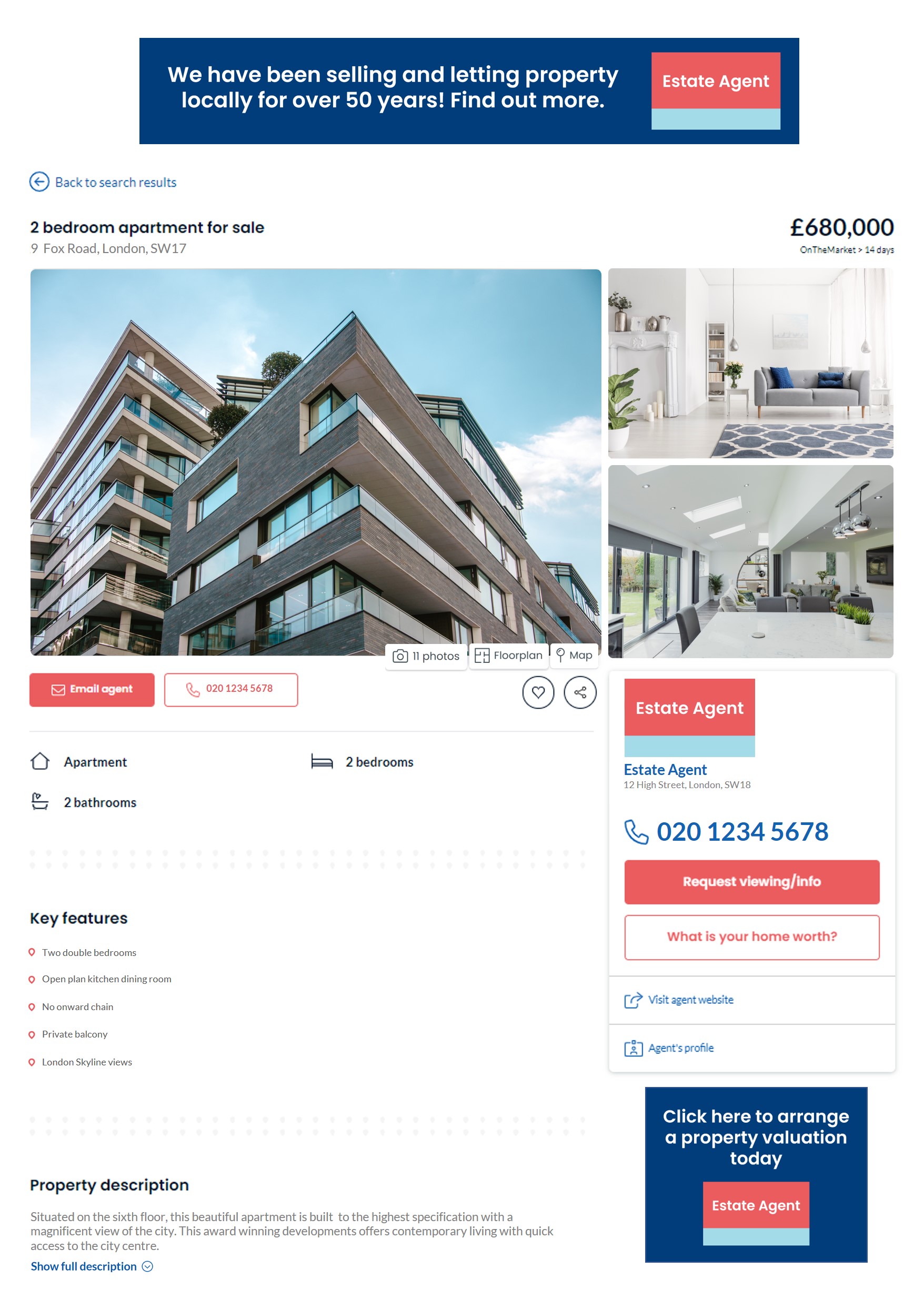 Activator/Mortgage Activator Package
Our Activator Package allows you to add display advertising to your property full details pages, creating more opportunities and promoting your brand to potential buyers and renters.
If you're an estate agent, our Mortgage Activator Package allows you to add display advertising and a mortgage link to your sales property full details pages, capturing potential buyers at the start of their search journey.
Local Area Banners
A Local Area Banner campaign can build your brand presence by advertising your business prominently in the local search results of your choice. This allows you to target home movers as well as current or prospective vendor and landlord clients in the market.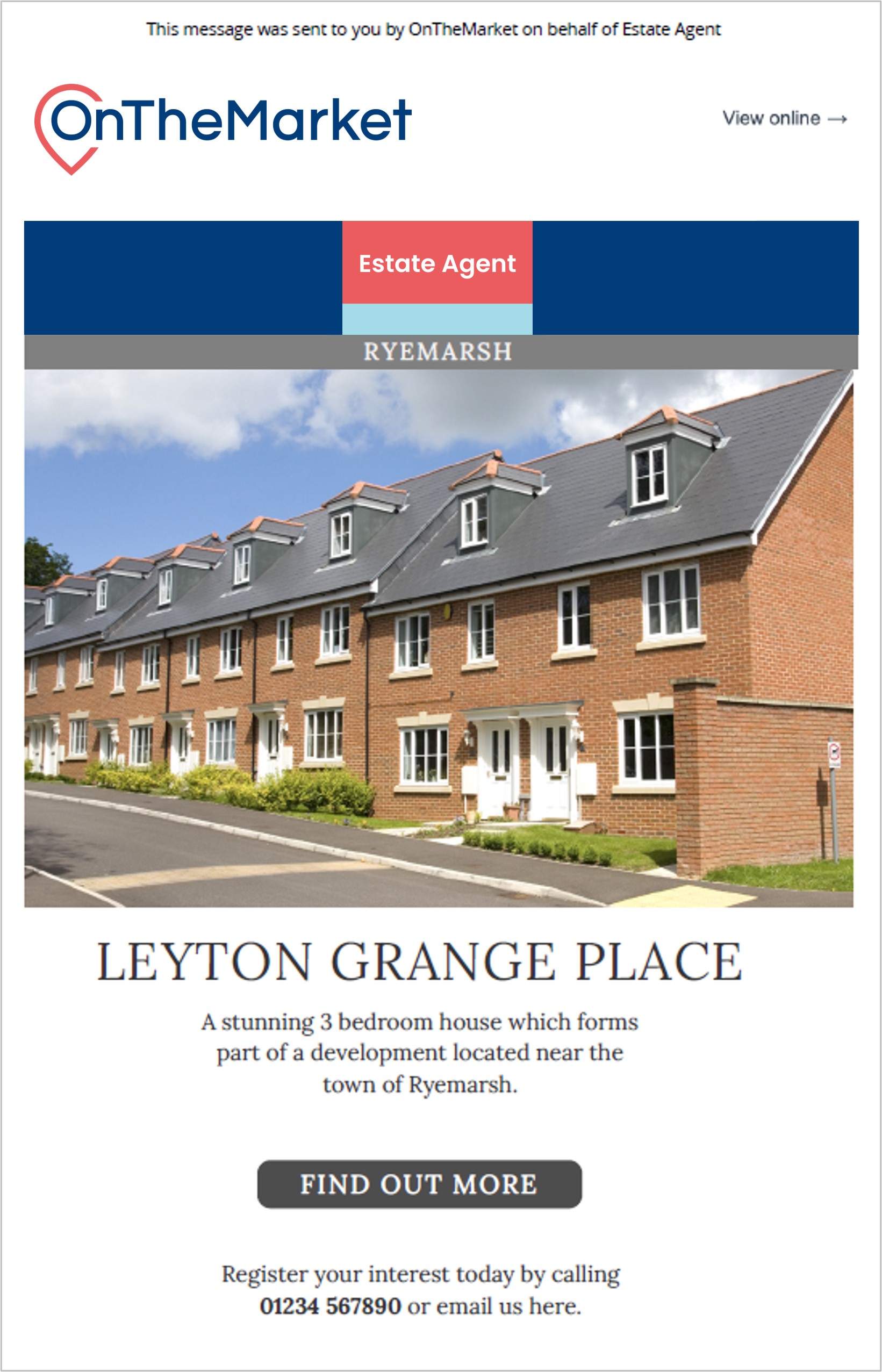 Email campaigns
Email campaigns allow you to target property seekers in different ways based on their preferences. It is a great channel to increase engagement and reach an already engaged audience.
The simple way to search for property.
Property professional website.
Investor relations, company website.
Investors and financial PR contacts