Find out more
Email support@onthemarket.com or call us on 0808 1202 877. Lines are open Monday to Friday 9am – 5:30pm. Our team will be more than happy to help.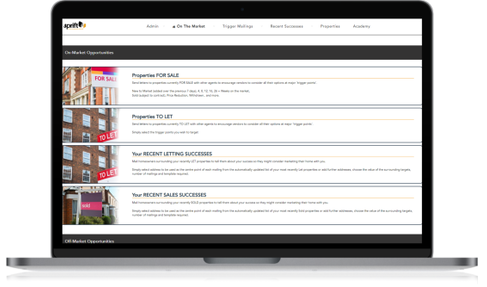 As part of your OnTheMarket membership, you can purchase exclusive* access to SmartMail powered by Sprift, the prospecting tool that can help you build your pipeline and win more listings with targeted campaigns and bespoke canvassing.
*SmartMail is available exclusively to OnTheMarket agents and homebuilders with the exception of a small number of agents who had prior access to the tool before the product partnership was in place.
SmartMail for new homes
SmartMail delivers postcards straight through the letterbox of potential buyers, with a scannable QR code putting your developments front and centre. Target by location, property type, price band and ownership type and even reach off-market properties. Just send our team a brief and we'll handle the rest – it doesn't get easier than that.
The simple way to search for property to buy or rent.
Property professional website.
Investor relations, company website.
Investors and financial PR contacts