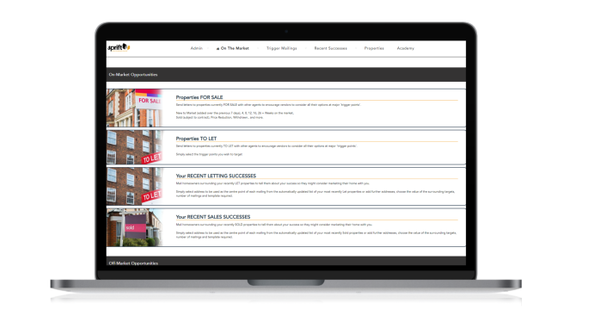 As part of your OnTheMarket membership, you can purchase exclusive* access to SmartMail powered by Sprift, the prospecting tool that can help you build your pipeline and win more listings with targeted campaigns and bespoke canvassing.
*SmartMail is available exclusively to OnTheMarket agents and homebuilders with the exception of a small number of agents who had prior access to the tool before the product partnership was in place.
Find out more
Email products@onthemarket.com or call our telesales team on 0808 1202 877. Lines are open Monday to Friday 9am – 5:30pm. Our team will be more than happy to help.
The simple way to search for property.
Property professional website.
Investor relations, company website.
Investors and financial PR contacts