Additional products for developers
Boost your listings presence at OnTheMarket with one of our additional products.
Spotlight Property
A Spotlight Property benefits from maximum stand-out with its bigger size, multi-image format and by appearing first in the results that match a given search.
Find out more
Email products@onthemarket.com or call our telesales team on 0808 120 2877. Lines are open Monday to Friday 9am – 5:30pm. Our team will be more than happy to help.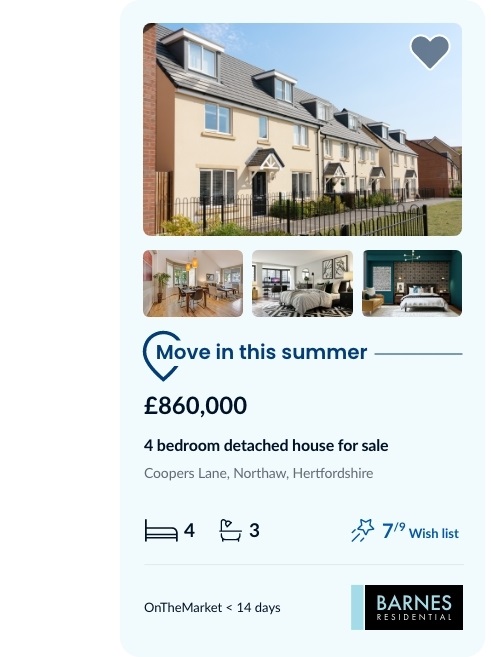 Development Display
Development Display listings allow you to target one of the key unique selling points of a property which is designed to generate more views of the full details page.
Property Alert Banners
A Property Alert Banner campaign allows you to showcase your brand and message to the most valuable and motivated audience of property-seekers who have registered to receive property alerts.
Local Area Banners
A Local Area Banner campaign can build your brand presence by advertising your business prominently in the local search results of your choice. This allows you to target home movers in the market.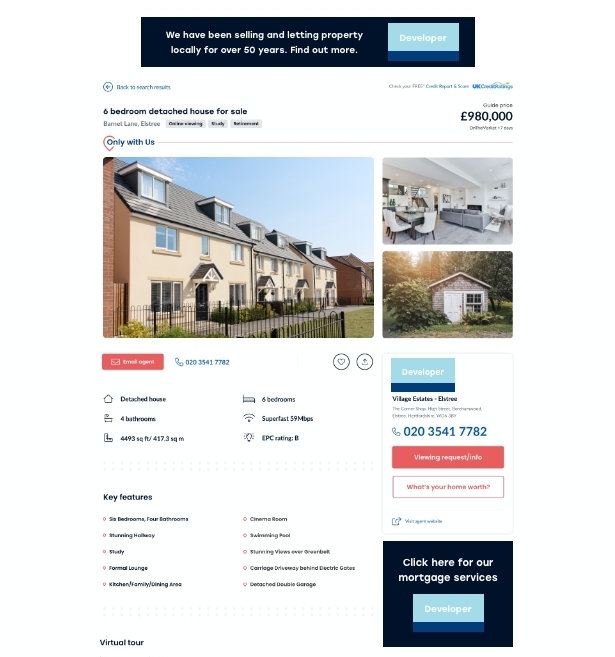 Activator Package
The Activator Package allows you to add display advertising to your property full details pages, creating more opportunities and promoting your brand to potential buyers.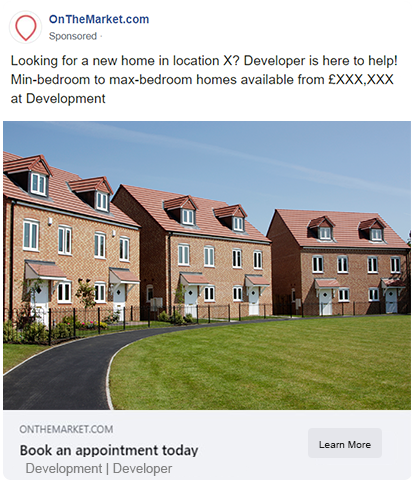 +impact Xtra
+impact Xtra is a paid social media service we've developed specifically for our new homes customers. We'll create targeted Facebook and Instagram ads to promote your developments by using our feed, so it's hassle-free for you. You can choose between three different packages, choosing the number of clicks you want delivered over a month, with a price package that works for you.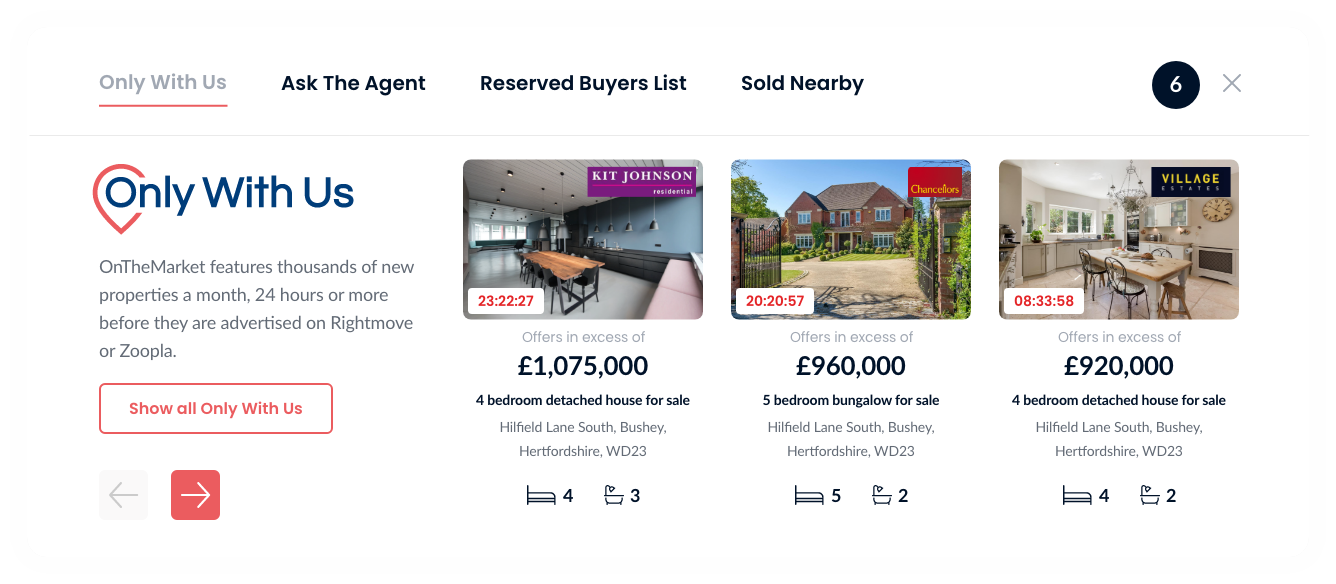 Support Only With Us
Only With Us listings generate on average TWICE
¹
 as many email leads in the first 24 hours compared with other standard new listings.
1. Uplift based on data for the period January 2021 - December 2021.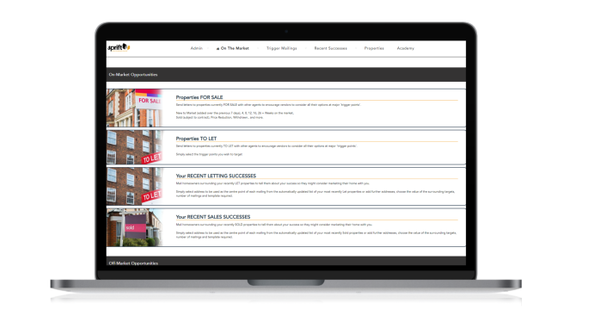 As part of your OnTheMarket membership, you can purchase exclusive* access to SmartMail powered by Sprift, the prospecting tool that can help you build your pipeline and win more listings with targeted campaigns and bespoke canvassing.
*SmartMail is available exclusively to OnTheMarket agents and homebuilders with the exception of a small number of agents who had prior access to the tool before the product partnership was in place.
OnTheMarket has partnered with Brickflow, the UK's first comparison site for development finance. This sector-first partnership will directly benefit our new homes customers, and allow agents to offer an additional service to their land departments or developer clients.
OnTheMarket customers who successfully refer leads for development finance to Brickflow will earn commission on the fees resulting from completed deals. This opportunity provides you with the potential to earn significant additional revenue.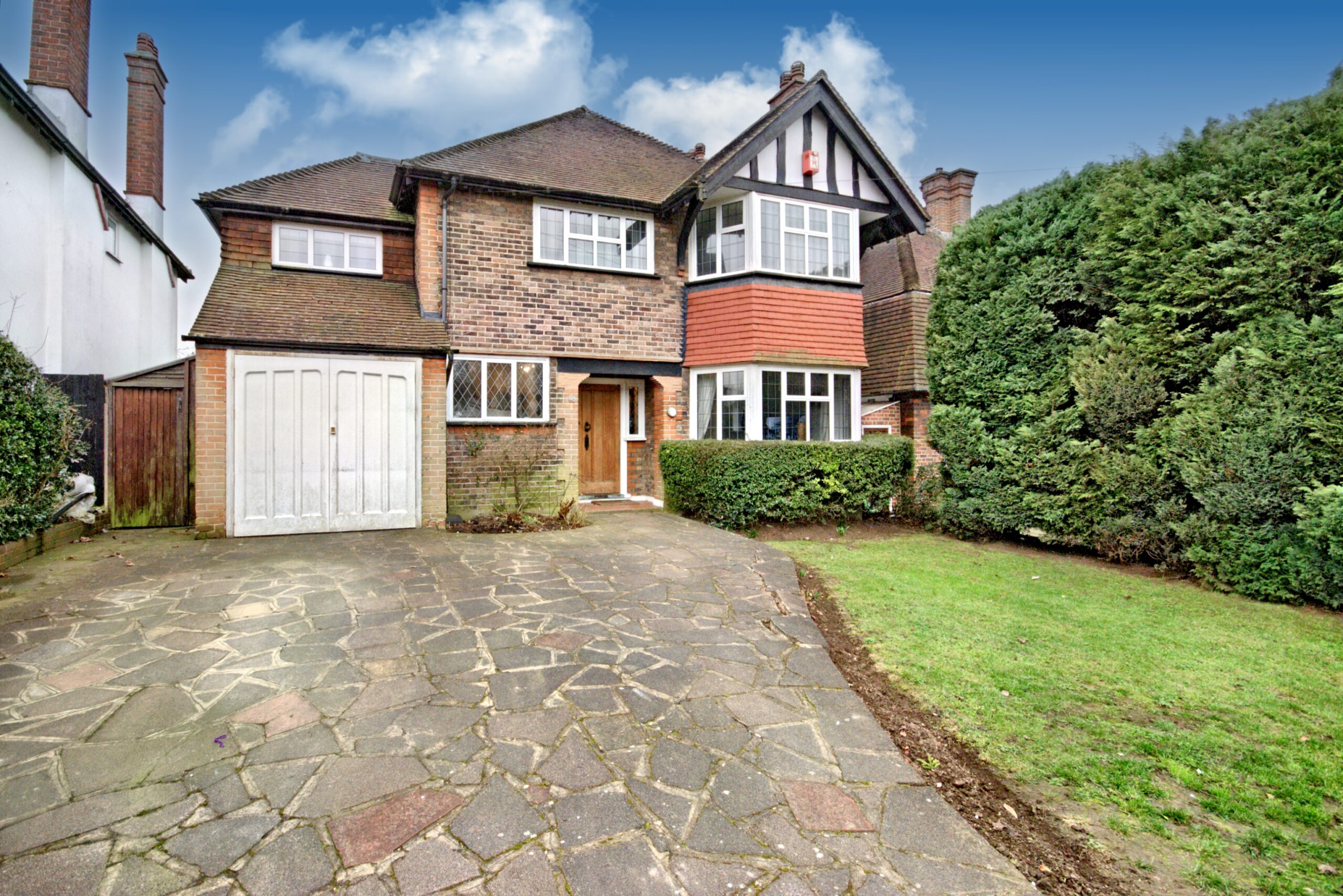 If you manually upload your properties to OnTheMarket, you can now benefit from a free photo retouching service through our partnership with Autoenhance.ai. Enhance your property images instantly and attract more attention to your listings.