A free instant online valuation tool that is fully branded and easily integrated into your own website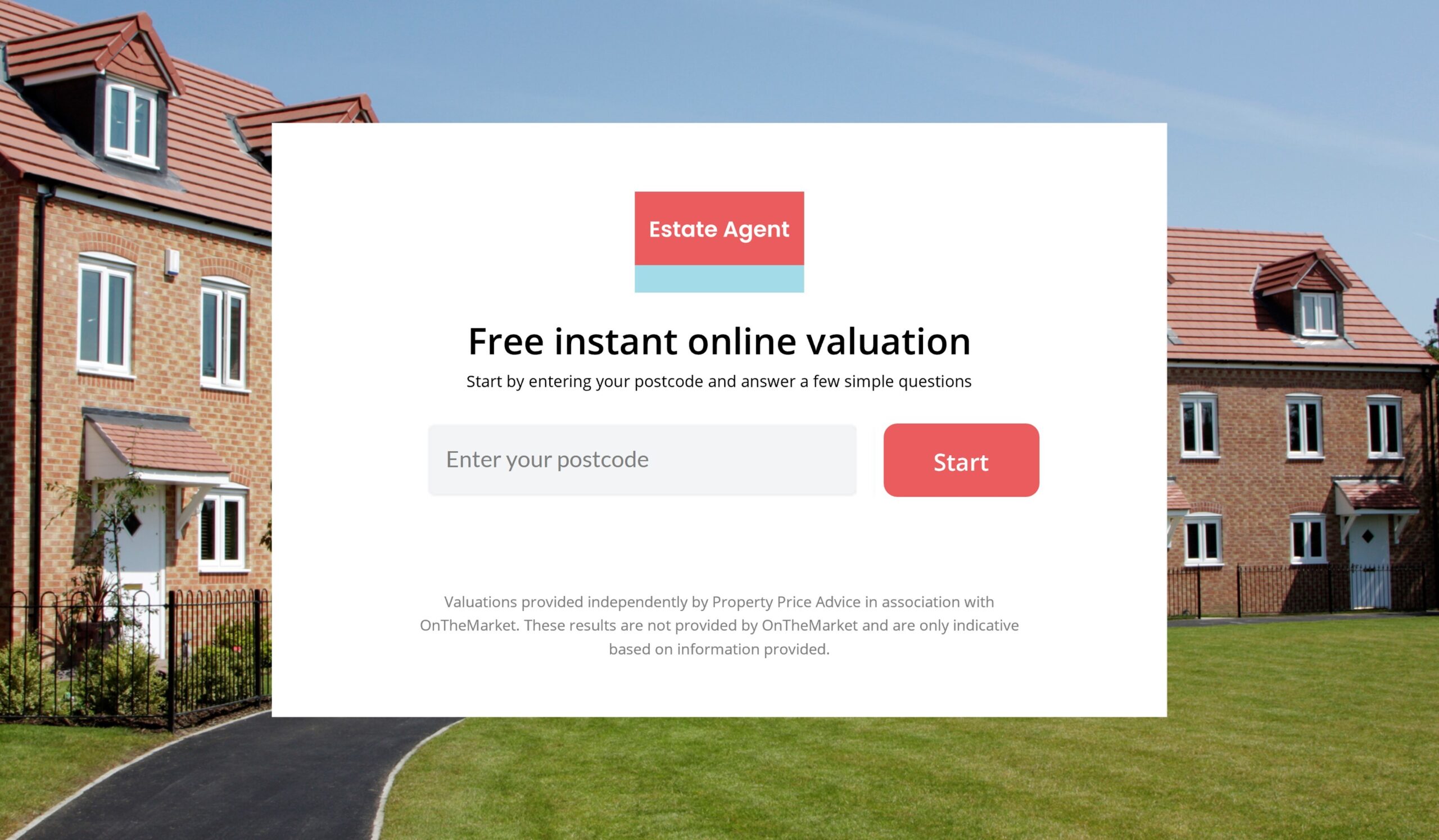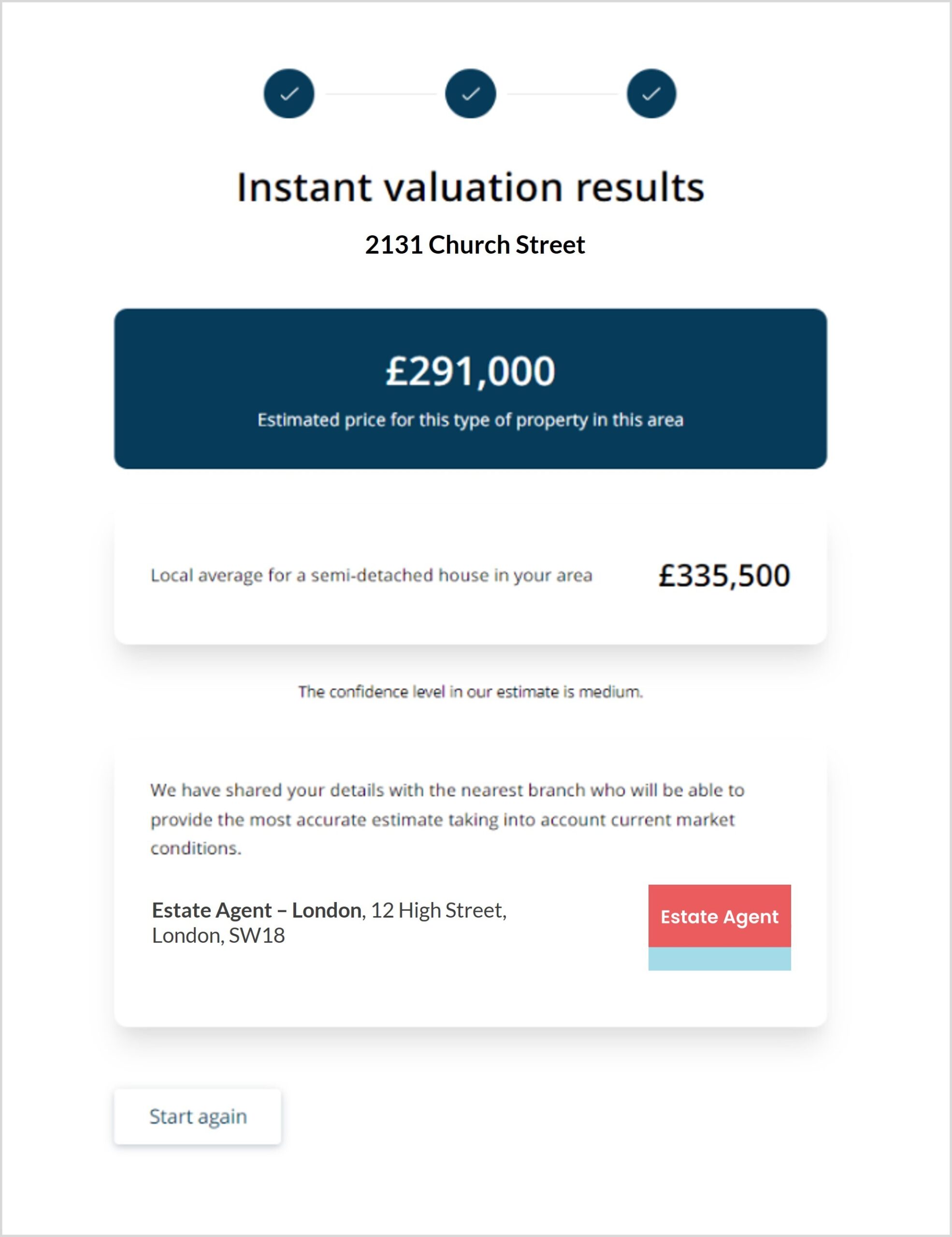 Features
Add our Automated Valuation Model to your own website and personalise with your own branding. 
Capture prospective valuation leads to provide a richer consumer experience to your website. 
Available 24/7, 365 days a year. 
User has the option to request a full agent valuation from that branch at  the end of the instant valuation process.
How does it work?
When a prospective vendor completes the agent valuation form, the lead is delivered to you from OnTheMarket in the usual way and you also receive an automated phone call with the users' contact details.
1. The product is supplied to the firm, to be shown on their website by means of a unique URL with the purpose of enabling a user to generate an estimate of the current value of a residential property in England and Wales. The user will be offered the opportunity to opt-in to receive marketing communications
2. Only one unique URL can be supplied to each firm
3. There is no monthly subscription for the AgentVal product
4. AgentVal is supplied with 50 free address look-ups per branch, per month
5. Every address look-up after the first 50 is charged at 0.20p and invoiced in arrears
6. The minimum term contract is 3 months which becomes a rolling contract until cancelled by the customer
7. Requests for valuations from the AgentVal tool will be sent directly to the agent's valuation leads inbox in OnTheMarket Expert
"Agents' Mutual Limited/OnTheMarket" (whose registered address is 155-157 High Street, PO Box 450, Aldershot GU11 9FZ and whose registered number is 08381458) shall be referred to as "OnTheMarket".
"Property Price Advice" (whose registered address is 1 Grosvenor House, Melton Road, Oakham, Rutland, England, LE15 6AX and whose registered number is 07265117) shall be referred to as "PPA".
"Agent Firms" are firms contracted to list their properties with OnTheMarket.
"AgentVal" is a white-labelled automatic valuation tool provided by OnTheMarket and powered by PPA.